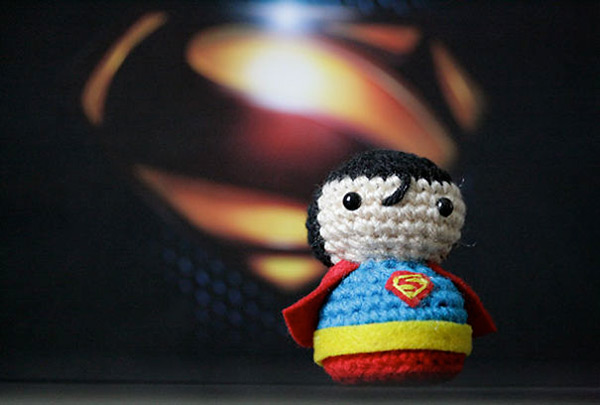 • The Geeky Hooker (Not THAT kind of hooker. The kind armed with a crochet hook.) crochets little superheroes and pop culture icons and leaves them out in public for "adoption." So neat. She considers herself "a healthcare professional by day, crochet ninja by night." A good reminder that you don't always have to make a job out of your passions. (Hat tip to Demilked)
• How would you react if you stopped to smell the roses and found this?
• Just love this quote from artist Dallas Clayton:
Most of these animals are insane. An elephant? have a look at it! What a calamity. What an absolute myth. An ostrich? An alligator? A hairless cat? A manatee? A panda bear? An albino boa constrictor? A giraffe? A giraffe? A giraffe!! How can anybody be expected to get up for work at 6am and drive to a job they don't love knowing a giraffe exists.
• One of the rules in Penguins Can't Fly +39 Other Rules That Don't Exist is "Thou shalt not let them see you car dancing." This Uber driver not only breaks this rule like a boss, he invites strangers to join him!
https://www.youtube.com/watch?t=1&v=IM-F-zPFfHk
Finally, some posts from around here you may have missed:
• #Notarule Tour Visits the Great Plains Zoo in South Dakota