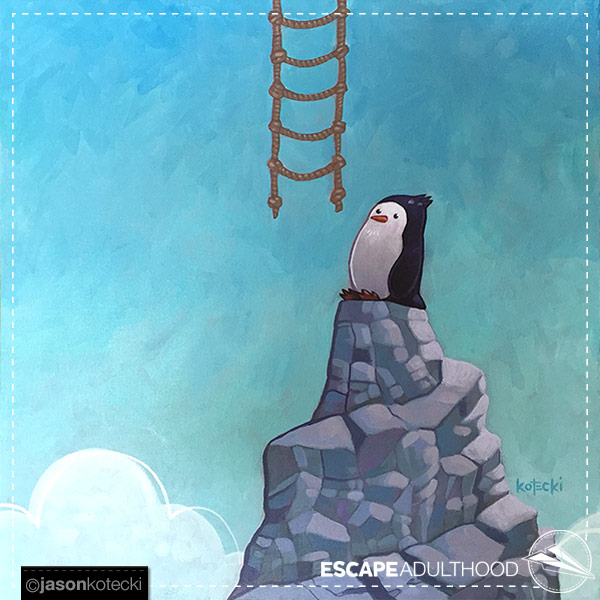 There's something about those birthdays that end in "0," especially once you reach a certain age.
I mean, turning 10 didn't give me much anxiety, and even 20 was pretty exciting, but the tide turned at 30 and I was feeling downright melancholy a few weeks ago on the lead-up to 40.
It's not just about getting older. I feel successful on many levels, but I couldn't shake the feeling that I should have somehow accomplished "more" than I have. For example, in my twenties, I thought I'd have at least one bestseller by now. And definitely a Porsche. And possibly be best friends with Oprah.
I have always been a big dreamer. For over two decades, I have been on fire to use my talents to make a living and make a difference on a massive scale. When I was in my twenties, it was easy to scrape and claw and persist, because deep down, I felt like time was on my side. I was learning and growing, and the future was brimming with possibility.
But now, at forty, time feels less like a friend and more like a jerk at a party who's looking over your shoulder for someone more promising to arrive. There is more weight to each year, each moment, and it feels like there's less margin for error.
I felt stuck. Stuck between feeling grateful for how far I've come, and feeling frustrated that maybe I wasn't living up to my potential. I felt trapped by vivid moments of shame and self-doubt from my youth, and suffocated by the shadows of self-limiting beliefs.
I needed a reframe.
Thankfully, Kim gave me one. She pointed out that if I lived to be 80, then my life was at the halfway point. At first, that only terrified me more. But then I thought of my life as two books, the first one coming to the end and a new one about to begin. I imagined the story of the last forty years — a story with a beginning, a middle, and an end — with me as the hero.
It's about the journey of a creative, sensitive, and painfully shy kid who was afraid of everything and shamed for being that way. It's the story of how, little by little, he transformed into a bold Adultitis Fighter and a true Artist. He got the girl, had three kids, bought a house, traveled to many exciting places, and achieved the big dream of making a living doing what he loved. (All of which would have greatly impressed the sixteen-year-old me, especially the getting the girl part, which seemed hopeless at that point.) And in the end, even though it didn't look the way he expected, he made a bigger dent in the universe than he ever imagined.
If this is where the story ends, it's a pretty good one.
But there is a sequel. Now our hero is ready to begin a new chapter. The elements of the first book were important, and they help set up the second, but they don't need to be retold. The challenges of the past and who he was as a child have shaped our hero, but they no longer define him or hold him back.
He is a new man, a battle-tested warrior with new tests and adventures ahead. If the first book was a story about self-discovery, this one is about achieving significance. At the start of this book, our hero has many advantages that he did not have when he started the last. He is wiser now. He knows who he is and whose he is. No longer throwing spaghetti at the wall, he has a strong foundation with a clear purpose many dependable assets. He is humbler, but he is also more confident, not in his own power, but in the power of the one who has called him into this fight and has promised to protect him. He will see and accomplish even more amazing things than he did in the first book, and it will be due to the fact that he learned the importance of sticking close to His Father, and the power of sharing the small little pieces of the Creator that lives within him. The adventure has only begun.
I don't know. Maybe it seems a little corny to you, but to this freshly-minted forty-year-old, it worked.
It melted my melancholy and inspired the painting above. The entirety of our life is one vast story, but it is made up of smaller ones along the way. Sometimes we need to give ourselves permission to finish one so we can begin another.
It's important to acknowledge the summits we have reached and celebrate the lessons and blessings we have collected along the way. This practice can give us the strength and energy to embark on a new adventure, its destination unknown, but brimming with hope.
Onward and upward!