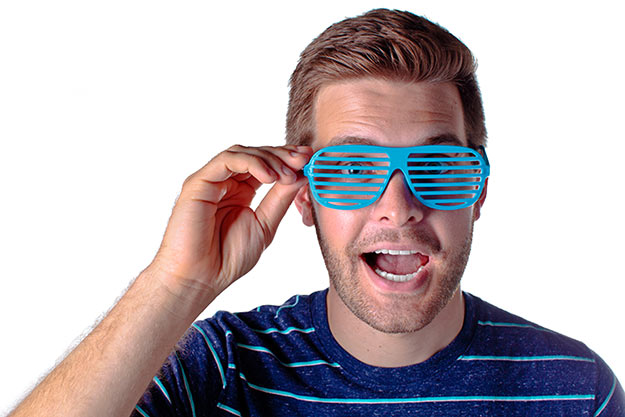 An Adultitis Fighter is someone who rallies against rules that don't exist and engages in ruthless, senseless acts of silliness that undermine Adultitis and its unadventurous version of adulthood. Once a month, we shine a light upon the most remarkable among us, holding them up as a dazzling example of what we should strive for in this epic battle against a formidable enemy.
Kyle Scheele turned thirty in May. Instead of a birthday party, he held a Viking funeral for his 20s. This involved making a GIANT Viking ship out of cardboard, which eventually was burned to the ground. Kyle's friends filmed the whole thing and made an awesome video about the project:
This is just one example of how Kyle rolls, and he is undoubtedly one of Adultitis' fiercest opponents. We first heard of him when we was organizing a fake marathon, which of course we had to be a part of. It was truly "the greatest race that never was."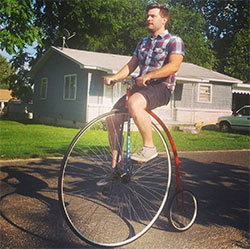 He also does fun things like ride penny-farthings, make giant trophies for his friends, and build working centaur/bike costumes (you just have to see it).
We just love Kyle and his creative spirit!
In recognition of their efforts, Adultitis Fighters of the Month receive a special mini-canvas hand-painted by Jason, along with a certificate of honor, a sweet patch, and other Adultitis-Fighting tools. We asked Kyle some questions about how he fights the Big A and what advice he has for others…
* * * * *
What are some of your favorite ways to fight Adultitis?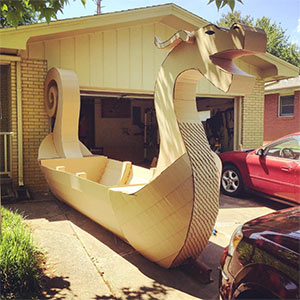 Play. By which I mean "doing stuff for the sheer joy of it". This could be textbook kid-type play (I've got three kids and another on the way. We play a LOT), or it could be any activity that doesn't have a purpose other than the enjoyment of the thing itself. I make a lot of stuff out of cardboard (see my Viking ship video for a recent example), and most of the time when people ask me why I made something, I say "Because it seemed like the thing to do at the time!"
Kids never need extra reasons to do stuff, so I try to keep that attitude myself.
Who or what has been the greatest influence in your own fight against Adultitis?
Oh, I've had a ton of influences, from teachers and bosses to friends and colleagues. My biggest one that your readers could easily find would be the artist Wayne White. The documentary about him called "Beauty is Embarrassing" is phenomenal (warning though: there's a fair bit of colorful language). I've actually had the chance to meet Wayne and build stuff with him a few times, and he's even more inspiring and kind in person.
What is something you loved doing as a child that you still do in some form today?
I always enjoyed exploring new places as a kid, and I still love that. I love taking hikes, exploring the woods, or even taking a walk down a random sidestreet when I'm in a new city. Routines can be great for productivity, but breaking a routine can be great for inspiration, or just for general happiness. Plus I think it keeps your brain on its toes.
What is your strategy for dealing with people who are obviously infected with Adultitis?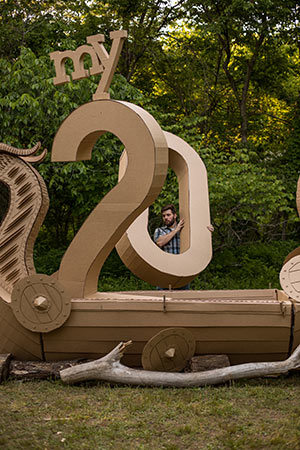 Man, I don't know. I've tried a lot of tactics over the years, including aggression (telling them to shut up and stop bringing everyone down) to avoidance (just trying to leave them out of my life entirely). As I've gotten older, I tend to lean towards patience/kindness/understanding. I realize that we all have our bad days, and most people don't WANT to be grumpy. I also realize that nobody ever stopped being grumpy because someone pointed out to them that they were grumpy. If anything, I try to be a good example, I guess. I don't take myself too seriously, I like to laugh and have a good time, and I generally enjoy my life a whole lot. Hopefully that spreads to people around me.
What advice do you have for someone who is feeling overwhelmed by Adultitis?
"This too shall pass." I think a lot of Adultitis comes from having a bad experience and then imagining that life will always be an extrapolation of that bad experience. But when we realize "Hey, in 10 years none of this will matter", it helps us let go of that stuff a lot faster. Another piece of advice is "Life is too short to take yourself very seriously." The fact is, we only have a certain number of trips around the sun on this rock before our number gets called, so any time spent worrying, grumping (is that a word?), or just generally bringing people down seems like a huge waste of the limited amount of time we have here.
Anything else you'd like to share?
YES! I just started a company called Never Grow Up that embodies a lot of the stuff that you and I always talk about. Our hope is to be a force for joy and whimsy in the world. Right now we're selling stickers and t-shirts, but we've got a bunch of other cool ideas in the works too. If your readers want to check us out, they can head over to www.NeverGrowUp.co and use the coupon code ESCAPE to get 15% off everything in the store.
Thanks Jason & Kim! You guys are kindred spirits, and it's always good to connect.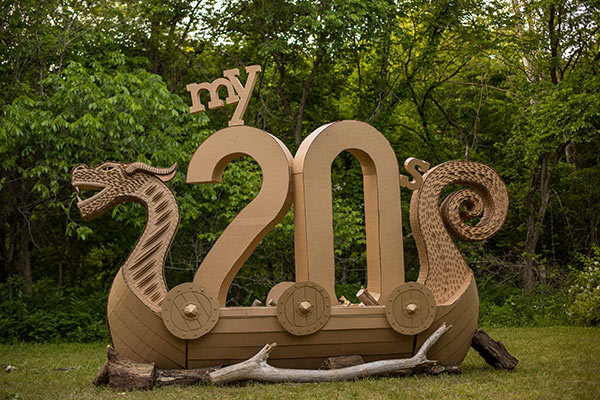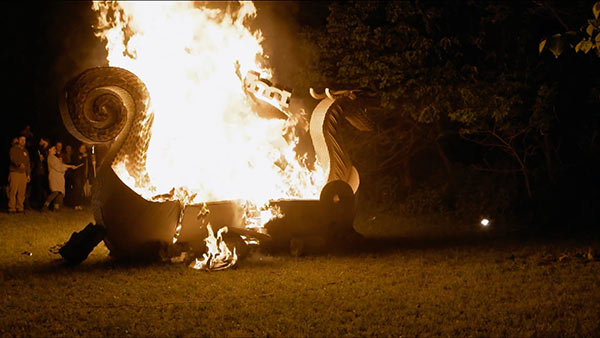 * * * * *
Congrats to Kyle Scheele, July 2016 Adultitis Fighter of the Month. Thank you for making the world more awesome!