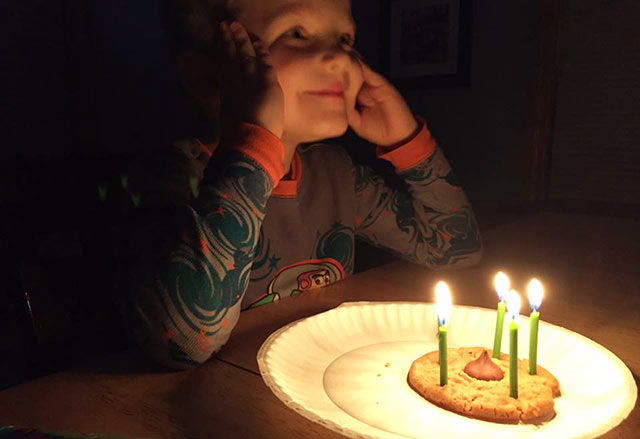 My son Ben turned five recently. One of our favorite things about homeschooling is the freedom of schedule, which allows us to give our kids total control over the agenda on their birthday.
And Ben was crystal clear on what he wanted.
It started with cinnamon rolls and bacon for breakfast, followed by the opening of one present. Then a trip to the Lego store and lunch at Pizza Ranch (he loves the blueberry dessert pizza). When we got home, he requested that everyone change into their pajamas (which, I'll be honest, wasn't a tough sell.)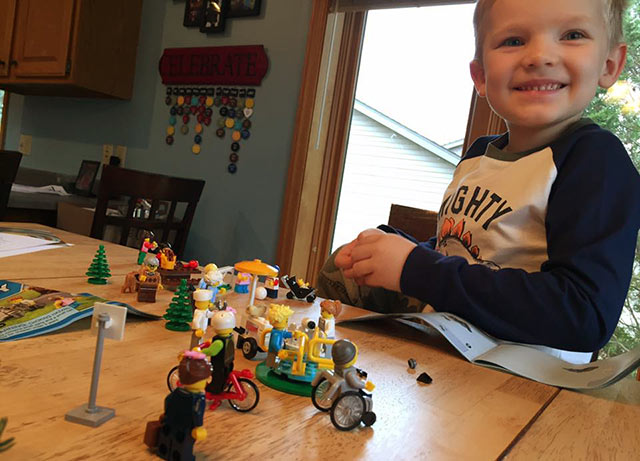 The afternoon was spent putting the new Lego set together and playing nicely with his sisters. He requested "noodle pillows" (aka beef ravioli) — with no sauce — for dinner.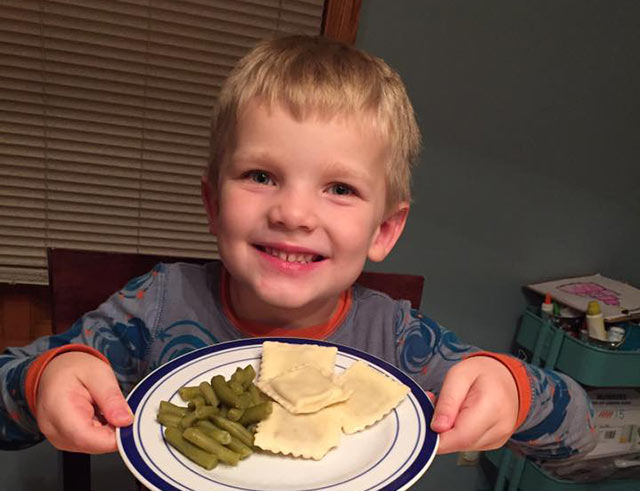 The birthday dessert was peanut butter cookies, and after opening some presents his siblings bought with their own money, he finally got to watch the only Star Wars movie he hadn't yet seen. (Episode lll).
As the evening wound down and I tucked him into bed, he proclaimed it to be the "best day ever!"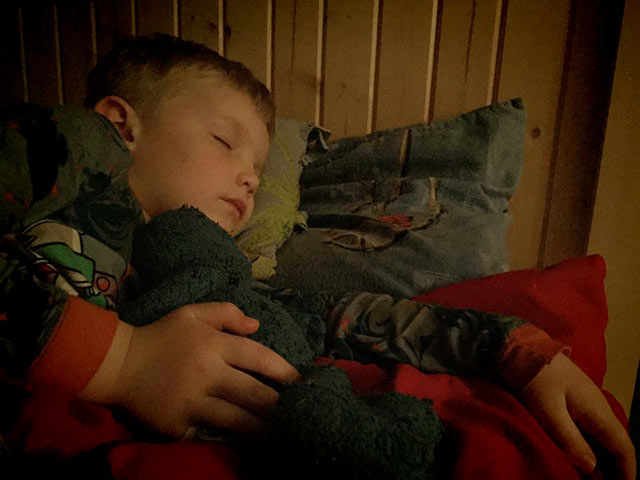 Granted, it was a slightly weird "best day ever," but that's ok. (In our house, "weird" is a compliment of the highest order.) Everyone has his or her own ideas of what a perfect day is, and I believe we should spend more time owning it than apologizing for it.
How clear are you on what your best day ever would look like?
How often do you make them happen?
If this were a Visa commercial, and I were calculating the value of the day, the total cost of everything — the Legos, the lunch out, and the ingredients from the grocery store — would be around a hundred bucks.
The value of making him feel like a millionaire? Priceless.
The thing is, a kid would have no idea how to spend a million dollars. By the time we're adults, we have some pretty good ideas.
However.
Once we've burned though all that cash, are we really any happier than we were when we were five years old having our best day ever?
It rarely requires a million dollars for us to feel like a millionaire.
Maybe instead of chasing more money, we should look for more perspective.