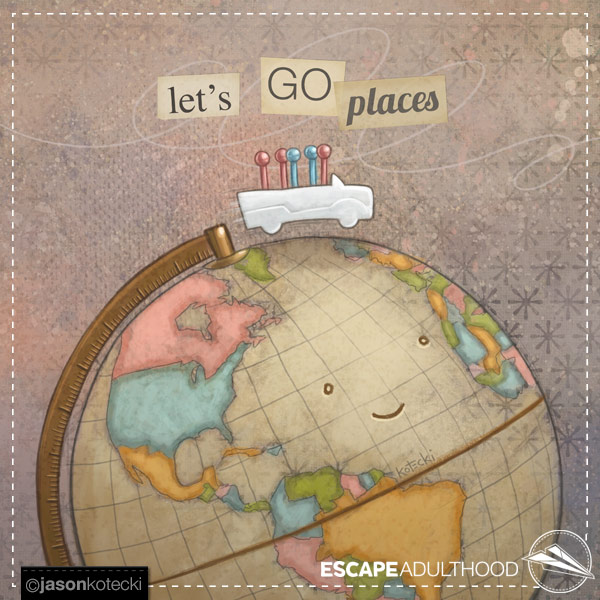 My friend Dave (a recent Adultitis Fighter of the Month) has Mondays off. They started becoming a little stale, so he decided to shake things up. Although he's an avid traveler, Dave realized that he actually explored very little of his home state of Wisconsin. One day, he pulled out a map, landed on a city named Amherst and set out to make a day of exploring this unfamiliar town. Next week, he went to a city that started with the letter "B" (Babcock), followed by Columbus, and has continued his quest through the alphabet. (He's currently on "H".) Most of the towns are quite small, but they all have something interesting about them, whether it's an old covered bridge, an obscure museum, or a unique little park where he and his dog Lily can hang out. And not surprisingly, these adventures turn out to be pretty economical.
As we settle into the summer here in the northern hemisphere, I thought this was a neat idea worth sharing. It's proof that you don't need to jet off to faraway lands to have great adventures. Heck, you don't even need to travel to live more adventurously. You could add a twist by using the alphabet to instigate an adventure by visiting 26 new restaurants, listening to 26 new bands, or reading 26 new authors, each starting with a different letter of the alphabet.
Ruts are the moldy places where Adultitis likes to fester. Most of us get trapped in one from time to time. But you don't have to scale mountains or jump out of planes to live an adventurous life. Turning everyday into an adventure is actually quite simple.
Just start with your ABCs.