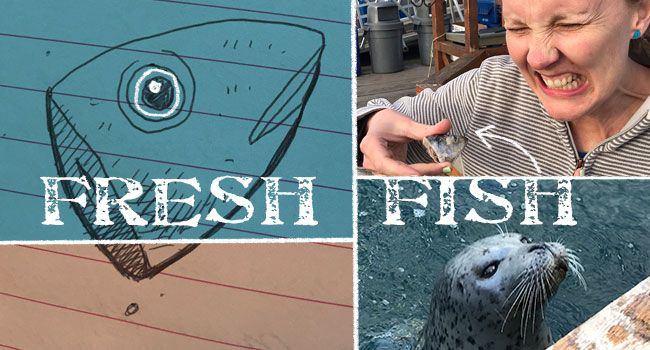 I never realized how valuable a simple bag of fish heads could be.
As I mentioned last week, our family had the opportunity to spend two weeks in the Pacific Northwest, where we explored Seattle, the Olympic Peninsula, and a little taste of Canada (eh?)
We did a lot of fun things, some of which cost money, of course. A surprising gem in Victoria, British Columbia, was Miniature World. (I have always been a sucker for tiny dioramas and hand-crafted doll houses.)
One of the bigger splurges was $135 to experience a 30-minute horse drawn carriage ride. It was totally fine. We had a great guide, we enjoyed seeing and learning about Victoria's historic Heritage Houses, and I'd be remiss if I didn't give a shout out to our sturdy and amiable steed, Matthew.
Meanwhile, it cost exactly $3 to buy a bag of frozen fish heads – herring to be exact. They weren't as appetizing at the Beavertails we scarfed down earlier in the day, but that's ok, because we didn't eat them. We just threw them into the water.
And it was the best three bucks I've spent in some time.
They went to feed some wild harbor seals at Oak Bay Marina, and it was one of the most delight-filled moments of our time in Victoria. One of the seals was quite the showman, standing out from his peers by swimming on his back and slapping his belly repeatedly. (His polish as a performer told me he was most likely the least in need of the afternoon snack.)
It was great. And all for just three bucks! Canadian, no less, which was like $2.31 in U.S. currency.
All this to say that summer is here, and with it comes summer vacations. It's easy to err on spending big bucks to ensure the stockpiling of unforgettable memories for our Life Portfolio. Disney World is great. And so are horse-drawn carriage rides.
But don't discount a three dollar bag of fish heads.
Collecting memories rarely costs as much as we think it does.