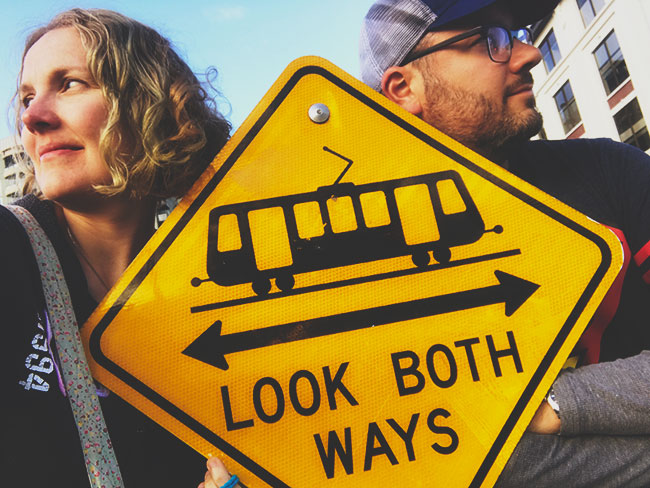 Recently, I was conducting a day-long workshop in Vancouver for a group of business owners. I was encouraging them to get intentional about what they wanted out of life. I'm surprised at how often this step gets neglected. It's important, because until we are clear on what we're aiming for, we'll end up aimlessly drifting along with the current, mindlessly following rules that don't exist, while wasting time and energy making choices that don't serve us well.
One attendee asked, "But what if we don't know what we want?"
I don't remember what I said in the moment, but I have thought about that question ever since. I'm not sure that "not knowing what we want" is a thing.
I think we're just too afraid of picking "wrong."
Most of us come from a school system in which we are taught that there are right answers and wrong ones. Everything we do is verified and validated by someone else. Of course, math and spelling and historical dates are binary: Right or wrong. But in school, even the subjective things are validated. Exactly how good is this poem? Was this book report sufficiently insightful? What grade does this clay pot deserve?
As you move through the system, one gets savvy at playing the game. In order to get good grades, you figure out which teachers really want you to read the book, and which ones care more about you taking good notes. You discover that some teachers will give you a good grade if you contribute in class once in a while.
After 18 years of this, these habits get pretty well-established. But this strategy that works in school becomes problematic in real life. Because now you're on the hook. After graduation, the consequences are your own. The choices you now have to make don't come with the certainty of a red letter on the top of a term paper.
It's up to you to decide what an A+ life looks like.
I believe that in our hearts, we do know what we want out of life. It's just that it's too scary to own it without the validation that we made the right choice, or we become paralyzed looking for the assurance that the road we're taking will work out.
The truth is that there are many right choices. Unfortunately, none of them come with any guarantees.
In lieu of the certainty of validation, most people calculate the risks and opt for the path that seems the safest. As we learned from multiple choice questions that stump us, it's best to chose the one that "makes the most sense."
Unfortunately, the safe path usually does appear to "work out." But the further down that path we go, the more Adultitis settles in, our joy fades, and uneasiness grows within us, along with the sinking suspicion that we chose wrong.
The safe way is always easier. The heart way is always harder, more dangerous, and likely to fail.
To me, the choice is obvious.
The safe way always ends up with the same haunting question: what if?
You know what you want. You may not know all the steps to get there, but I'm confident you can figure out the next one.
Stop waiting for someone to give you permission to start.