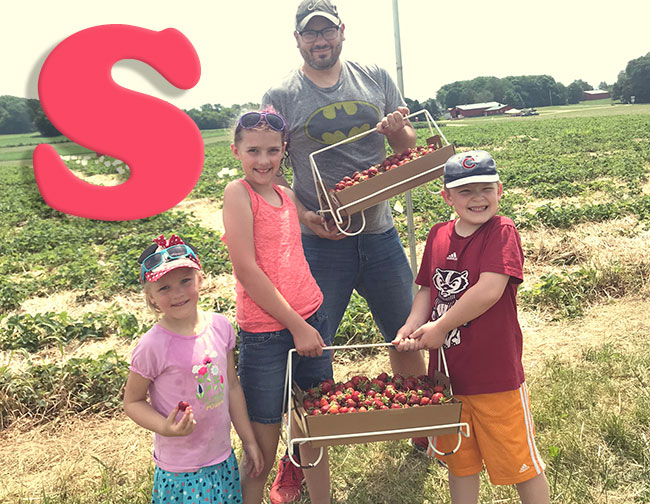 Well, it happened. The longest day of the year has come and gone.
It's always a bit depressing for me, because I know that now the days will only get shorter and shorter. (And it feels like summer only just arrived!) I can't help but wonder if I'm taking full advantage of the warmer weather. After all, a good summer is one that's jammed with good memories.
If you can relate, here are a couple thoughts…
First, it doesn't have to be overly organized. We asked a bunch of people on Facebook for their favorite thing to do outside as a kid, and not one person mentioned anything about an organized sport. Which was interesting to me, as organized sports are often are the biggest culprit in creating summer clutter and busyness.
Secondly, money isn't a major factor either. Although one might consider a trip to Disney World a slam dunk memory machine, it just isn't so. Dave Ramsey asked his community about their best summertime memories, and Disney World wasn't mentioned once.
In both discussions, things like climbing trees, family game and movie nights, playing freeze tag, homemade popsicles, swinging on a tire swing, exploring nature, building forts, catching tadpoles or fireflies, family bike rides, campouts and campfires, parades, fireworks, and day trips to lakes were the activities that made the list and resulted in lifelong memories.
If that list doesn't give you some ideas to run with, here's one from Jill Kellner of Green Bay that I had to share.
When her boys were little, she reports that they did an A-Z summer. They put the alphabet into an old hat and each week they pulled out a letter and thought of something fun to do that began with that letter. The letter K inspired them to go Kite Flying. Another time they Cloud Watched for the letter C, laying out blankets in the backyard and looking for shapes in the clouds, pointing out what they saw to each other. Then there was R for Rollerblading, L for Library day, and S for Swimming at the lake. Jill said the letters at the end of the alphabet were trickier, requiring an extra dose of creativity (X = Xtra Fun).
Of course, this isn't just for people with kids. I have one friend who is going through the alphabet to determine which new small towns he visits, and another who is trying out new restaurants that start with a different letter.
Here's the important thing: The absolute BEST way to make sure your summer is well spent is to spend a lot of quality time with the people you care about.
T is for Truth.