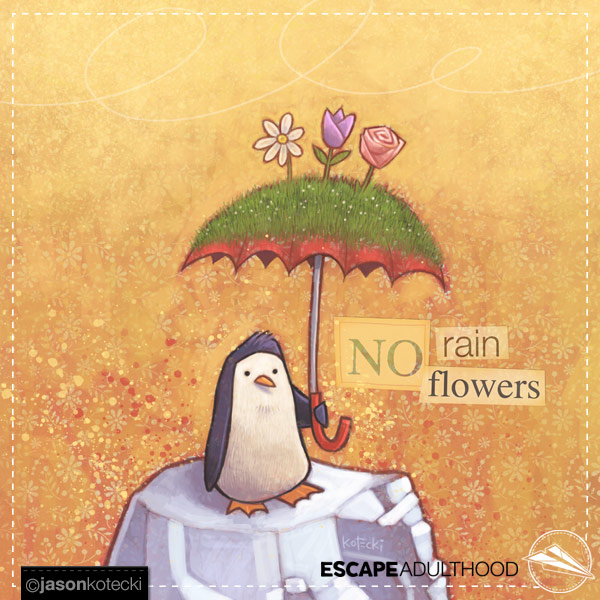 No rain, no flowers.
Maybe it's trite. But it's also true.
It may sound like optimism, and it is, but it's also scientific fact.
No pressure, no diamond.
No fire, no s'mores.
Why do life's hard parts surprise us? We can look around see examples all around us that the good stuff never comes easy. The best night's sleep comes after the hardest day's work.
We all want our lives to be awesome but then we yell at they sky when our comfortable little existence is disturbed. I, for one, am grateful that God ignores my whiny, short-sided complaints in order to grant the desires of my heart. Some of the best, most rewarding things that ever happened to me were born from struggle and pain and circumstances I never would have chosen for myself.
When you're in the middle of one of life's downpours, it can be hard to believe a bouquet of something great is right around the corner.
Maybe that's trite, too. But that doesn't mean it's not true.
It's definitely something we all need to be reminded of from time to time.