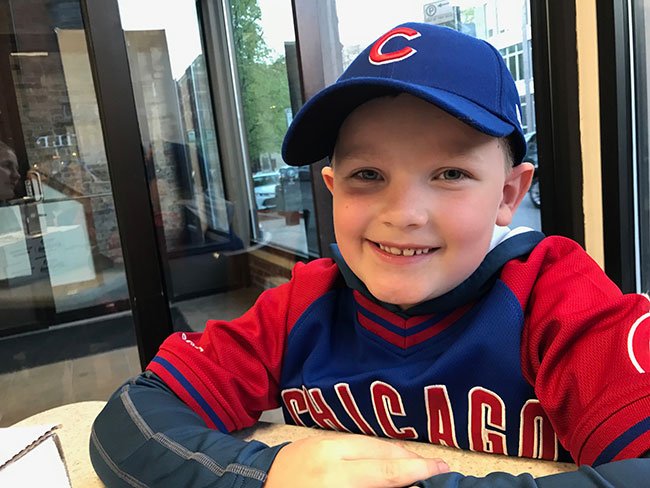 Life rarely coooperates in delivering the perfection we plan for. The good news is that it doesn't have to ruin the story.

Last week, my family made our annual family pilgrimage to Wrigley Field. Even though it was a bit chilly, the sky was clear and the game was fun. Only problem was the home team lost to the rival Brewers.

Afterwards, we hit the gift shop and I let the kids pick out brand new Cubs hats. They each chose one that fit their personality perfectly (my youngest, who goes by "Rose," found one with little flowers on it!), and we got to take a photo wearing them next to the 2016 World Series trophy.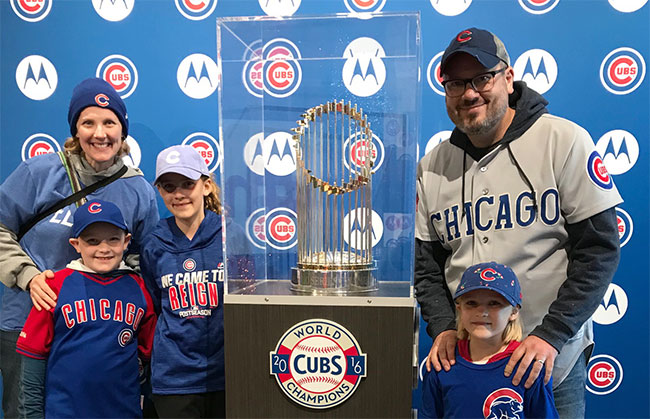 My son's old hat has quite a history. Kim purchased it a few years before we were even married. She had written the name of our favorite boy's name at the time (Andy) on the inside label. Fast forward to now, and that hat is incredibly faded, rimmed with sweat stains, and ridiculously small for my son's seven-year-old noggin. The original inside label is worn, and the name Andy has disappeared. But it was well-loved.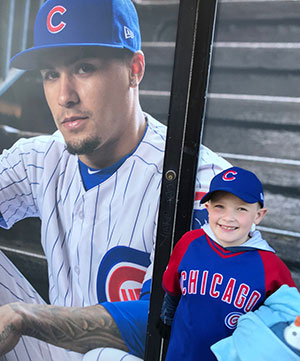 Ben's new cap is a brilliant royal blue, classic style, just like his hero Javy Baez wears. I am not exaggerating when I say that he has worn that hat every single day since. I've never seen him so proud to wear anything.

In my Bullet Journal, I regularly keep a log of a highlight or two from each day. It might be a professional milestone (like booking our first speaking engagement in Hawaii), a personal memory (such as a dinner with an old friend), or a great movie Kim and I watched (Avengers: Endgame delivered all the feels). I don't have much room per day, so I have to be judicious over what I include. I like this built-in limitation, because if it was open-ended, it would be much more difficult to keep up the practice. 

The best part is looking back on the list at the end of the month – or even several months later. Although the notes are brief, the memories reappear in vivid detail, telling the story of what feels like a rich, well-lived life.

Well, after we returned home from our trip to the Windy City, I debated what to write in my journal. I felt like I should mention something about the score, which, frankly, was the only disappointing thing about the whole day. I was bummed out thinking that every time I'd read this entry, I'd be reminded about the loss. But then I thought, "Wait a second, I am not a reporter here. I don't have to include this detail in the retelling of this day to my future self." After all, the score was the least important part of the day; why waste any precious real estate on that? So instead I jotted a note about the kids getting their hats. Months – or years – from now, when I re-read this entry, there's a good chance I will not remember the outcome of that particular game. Rather, I will beam with fondness at the memory of this simple life moment.

It's a good reminder for all of us: When it comes to the story of our life, facts will not tell the whole story. They may not even tell the most important part. Instead, what matters most is how we choose to frame the events we experienced. We have the power to choose what we hold on to, and what we let go of; what matters, and what doesn't.

We can choose to not carry the mistakes, grudges, and disappointments we encounter along the way.

We can instead choose to look for the magic – oh, there's always magic to be found – and hold tightly to that.

It's not about erasing the bad things or pretending they didn't happen.

It's about using a fat juicy highlighter to make sure the good things stand out.