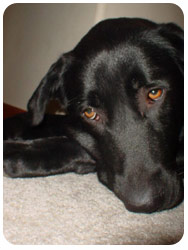 Look around you. There's a host of people working in jobs that are, shall we say, less than rewarding. If it were not true, the acronym T.G.I.F. wouldn't exist. Of course the reasons most people give are legion: "I have a family to support"…"We need the benefits"…"This is all I know"…"It's a tough job market, I'm better off staying where I am"…"I've only got a few more years to retirement"…"We couldn't afford a pay cut"…"I'm too young"…"I'm too old"…"I don't know the right people"… and on and on. I argue that although perfectly admirable, these reasons are really more of an excuse to stay in one's comfort zone. They are usually offered up as if another job — one that taps more into our deeper interests and passions — could never support a family, provide benefits, or mean a salary increase. And, more times than not, when someone offers up one of these excuses — I mean reasons — everyone else politely smiles and nods in a way that says, "Yes, this is a very wise and responsible person."
Wise? Responsible? Really?
I believe the key to a truly happy and fulfilled life is spending a good chunk of your time pursuing the things you're passionate about. The things that really fire you up. The things you're good at. The kinds of things you'd do whether you got paid or not. The lie is that it's not really work if you're having fun. The truth is that there are more ways to earn a living doing what you're passionate about than you've ever considered.
Now, given my stance on this subject, even I was blown away when I came across a quote from a fellow by the name of Arthur Miller. He said, "It is wrong, it is sin, to accept or remain in a position that you know is a mismatch for you. Perhaps it's a form of sin you've never even considered – the sin of staying in the wrong job. But God did not place you on this Earth to waste away your years in labor that does not employ his design or purpose for your life, no matter how much you may be getting paid for it."
Miller's point comes from a religious point of view, but I think it's still a relevant question for anyone to ponder: Are you wasting away your years? As I said at the outset, there are a host of people working in less than rewarding jobs. Are you one of them?
[tags]passion, career, jobs, work, comfort zone[/tags]