In December, I was awarded the Rising Star Award from the Wisconsin chapter of the National Speakers Association (NSA-WI). Here's the skinny on the award:
The Rising Star Award was created to recognize an individual who has achieved great success in the speaking industry early in their career and who has shown great dedication to NSA Wisconsin and the speaking industry.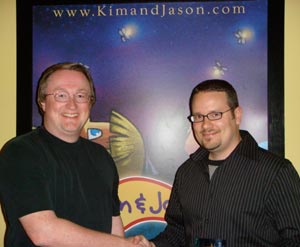 Aw shucks. I personally know some of the past recipients and I can certainly say that I have some mighty big shoes to fill.
For the record, I tend to downplay my accomplishments. My dreams are pretty big, and I have a habit of looking forward to the next big thing. But I'm often scolded by people who know me best for not celebrating little victories along the way. So here I am writing this post.
And it feels icky.
I wrote a post a few Marches back about being named an "Up and Comer" by Madison Magazine, and the sentiment still fits. There's a certain pressure to live up to the award. As I wondered in that previous post, will the people who nominated me say, "Yep, we called it. We knew this guy would be huge." or "Who's this bum? What were we thinking?"
Either way, I truly am honored. I guess it is a good sign that I'm on the right track to NOT being a used car salesman in Poughkipsie.