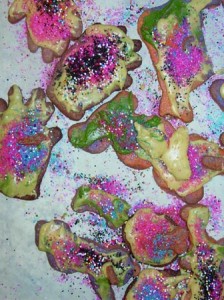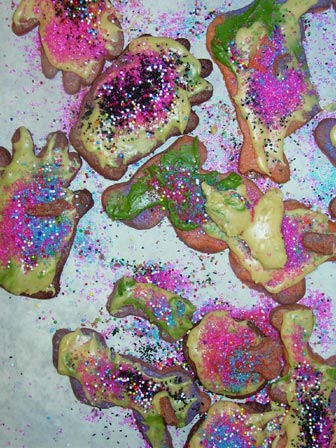 One of my favorite parts of this time of year is the sweets… Christmas cookies, fudge.. mmm! My very thoughtful sister-in-law brought over some of our favorites, knowing that I wasn't going to get any made this year (with Lucy's arrival and all). Some of my best childhood memories involve making and decorating cut-out cookies with my family. I'm sure the finished products weren't always the most appetizing (think LOTS of sprinkles), but my dad always seemed excited to eat them and proud that we worked so hard. (What a great dad!)
We recently got a message from Terry and Terry Estness, a husband and wife from Wisconsin. Their family has a unique and very childlike baking tradition… they make ugly baked goods. Terry shared:
No one can beat my husband and son's UGLY cookie recipe. Their goal, year after year, is to make the ugliest Christmas cookies around. Their hope is to disgust everyone's gastric sensibilities so they have all the delicious morsels for themselves.

Although they look pretty bad – the cookies, not my husband and son who is now 27 BTW – (and yes, they have succeeded in making each year's new batches of cookies more disgusting than prior years) they really are quite delicious.

Needless to say, the practice has morphed into ugly birthday cakes and cheese cakes, but that's another story altogether!
We know the Terrys from the Wisconsin chapter of th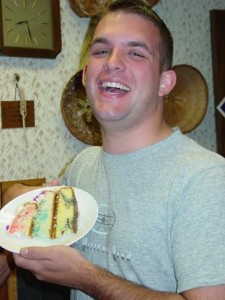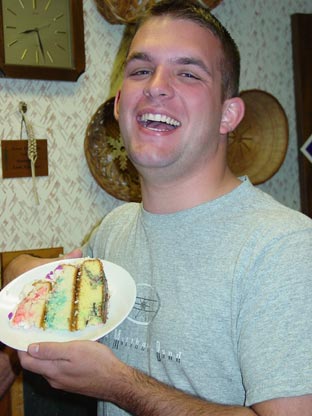 e National Speakers Association. At a meeting a few months ago their faces lit up as they shared with us about the countless ugly cakes and cookies they have created over the years with their son. Why? Why not? They are sure having fun with it!
So, if you're dreading the final tasks of baking a few dozen cookies for the weeks ahead, add a bit of ugly fun. If nothing else, you'll have a bunch of sweets that will create quite the conversation piece.