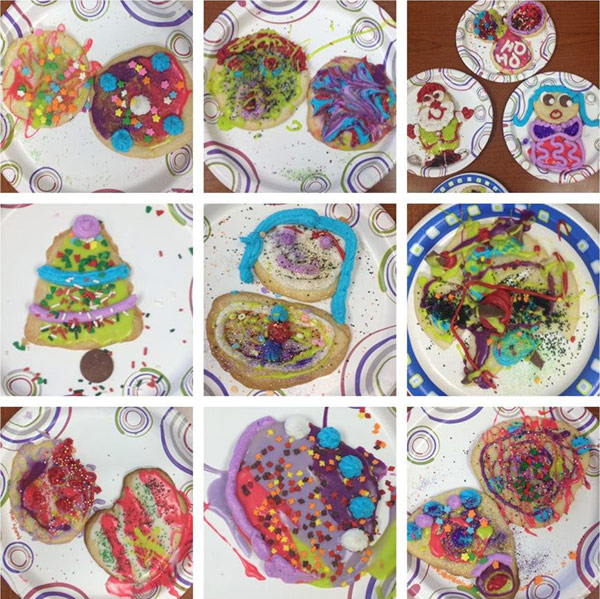 What sorts of things do you do every Christmas, the exact same way, because you've ALWAYS done them that way?
What if you changed things up this year?
I'm not talking about the sacred, untouchable family traditions (although maybe I am). But what about the things you do automatically, without much thought and without any real meaning? What if, instead of trying to make your Christmas cookies look like Martha Stewart's, you went 180º in the other direction and made them ugly instead. You know, on purpose.
The photos of the treats above are from my friend Soyphet, whose office held an Ugly Cookie decorating event this year. Ugly indeed. Funny thing is, I still want to eat them. And they make me smile.
Sure feels like a more fun and meaningful tradition than the boring old Christmas cookie swap.