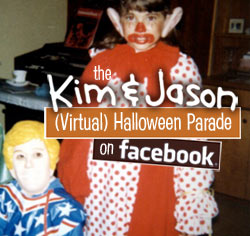 In an attempt to combine the awesomeness of the Halloween parade with the amazing connecting power of the Internet, we recently hosted first ever Kim & Jason Virtual Halloween Parade on our Facebook page. We received many great entries, but after much deliberation, here are our award winners:
Who Needs a Store-Bought Costume When I Can Make My Own? Award
Yoda; a popular costume choice this year was he. Stores are stocked with standard Yoda costumes, but Elyse Chapman decided to make her own. She drew the ears on green craft foam, rigged them up with long green pipe cleaners under a skull cap made from a green bandana. Then she sewed the tunic with assorted remnants from the fabric store bargain bin. It all came together with the face paint and lightsaber! Not the easiest route to take, but the results were worth it!
Best Makeup
Matt and Gina Goodbred used a LOT of green paint and makeup to become toy soldiers. For their originality and awesome retro flavor, we salute them!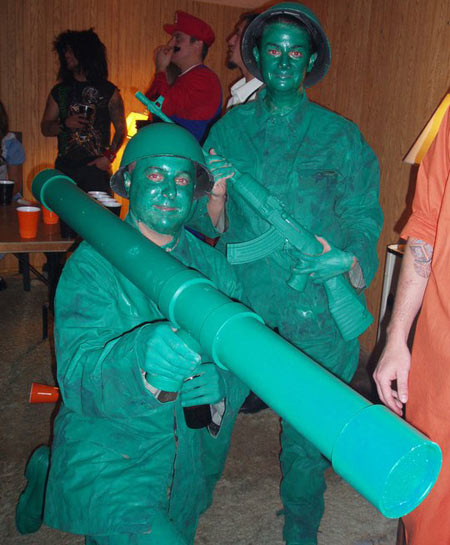 Best Group Theme (Tie)
We got so many great themed photos it was hard to narrow it down to just one. So we didn't. Christine Hood's family went all medieval on Halloween, complete with damsel, dragon and a knight in shining fabric. Notice how even the stroller is painted to look like a castle!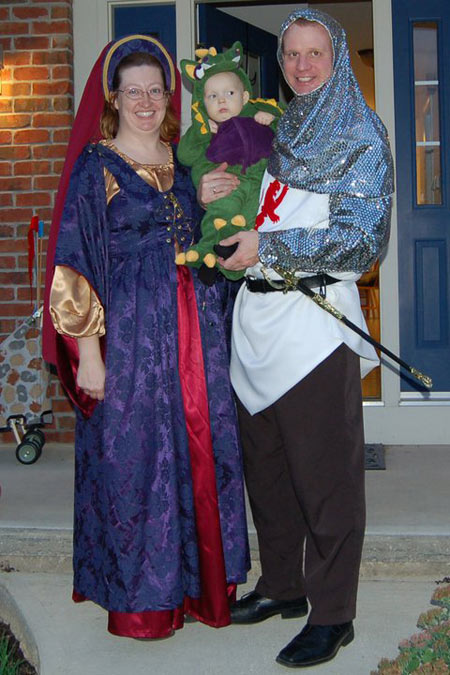 Meanwhile, Sonia Cuvelier Walsh suited up her Fab Four in authentic Sgt. Pepper regalia. These sweet threads are as colorful as they are cool!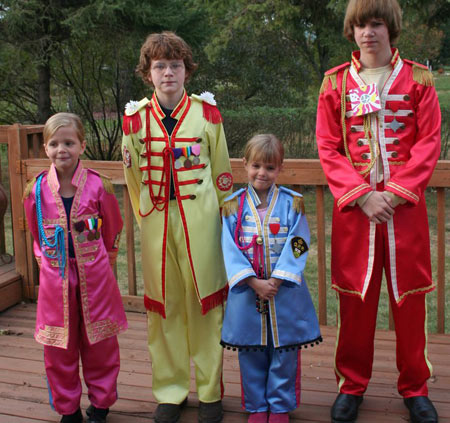 Honorary Alfred Hitchcock Tribute Award
Alfred Hitchcock is the quintessential master of suspense. Laura Lawrence dressed up as Tippi Hedren's character Melanie Daniells from Hitchcock's famous movie "The Birds." We love the image of her waving her arms around in horror. Well done, Laura.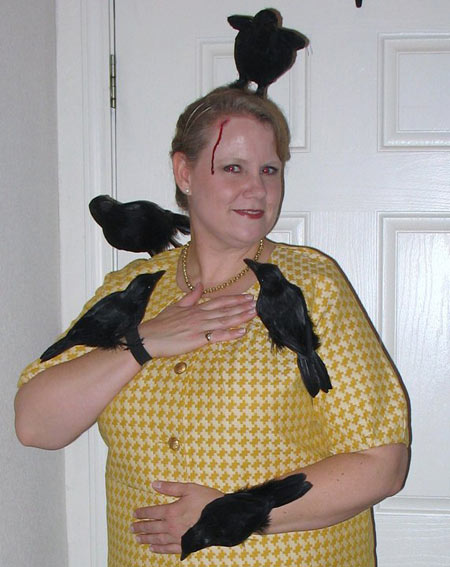 You Wouldn't Like Me When I'm Angry Award
This has got to be the hands down cutest little Incredible Hulk ever! (Not that Tinkerbell is a slouch by any means.) We're not sure what's more adorable, the bulging muscles, the tiny ripped jeans, or the angry face. One thing is certain: if we see him on the street, we're steering clear!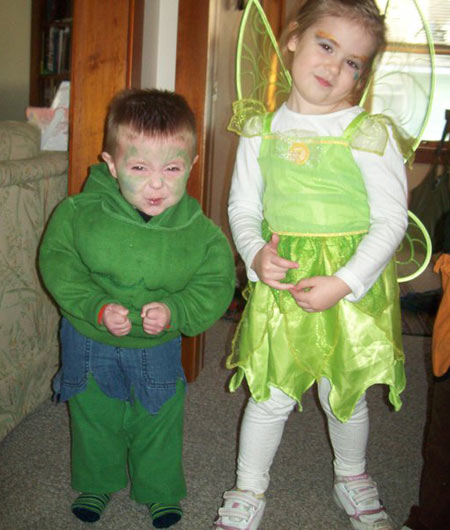 Most Likely to Cause Nightmares
This award goes to John Gundich in a slam dunk. Not only did he pose with his infant daughter as Michael Myers, but his depiction of "Johanna" Dugger is downright creepy and has been responsible for many restless nights around here.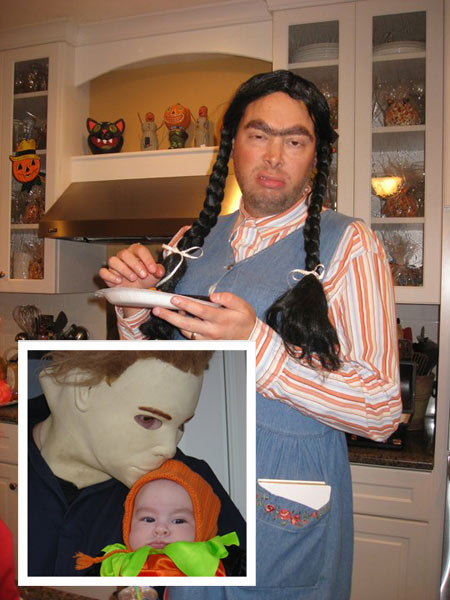 All of our award winners will all be receiving a special "Trick or Treat" goodie box with items from the Kim & Jason Lemonade Stand. A special thanks to everyone who submitted photos — it was so fun to see everyone's creativity on display!