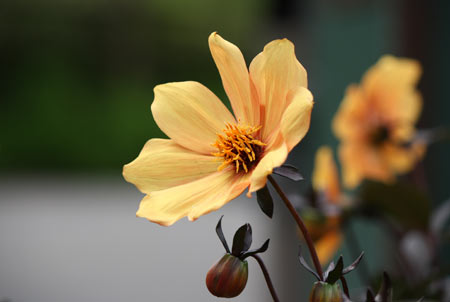 So I just signed up for a cool-looking online photography course being put on by the awesome Andrea Scher of Superhero Designs.
I've never done anything like this before. It's six weeks long and I don't know what to expect and I'm afraid I might have just plunked down seventy-four dollars on something I might not follow though on or get much out of and will I be the only guy (I'm pretty sure I'll be the only guy) and do I even have the time for this anyway?
Stupid inner voices. Even though it looked really cool, I almost didn't sign up.
But you know what?
I'm tired of always wanting to have more fun with my new fancy schmancy digital SLR camera and imagining all the killer photos I'd shoot — and then not doing it.
A good friend of mine likes to say, "Talking about writing is not writing. Only writing is writing."
I guess that's also true of photography. Or art. Or traveling. Or cooking. Or gardening. Or doing more fun things with your family.
Or whatever it is you're always wanting to do (but not actually doing).
So I'm going for it. Perhaps the accountability is just what I need.
And summer seems like as good a time as any for experiments in doing something you've always wanted to do.