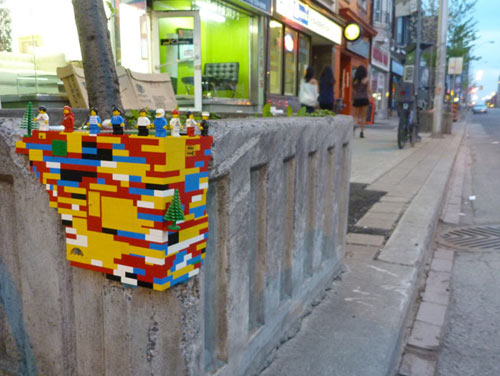 A creative group of folks led by Sean Martindale decided to do something about the various neglected city tree planter boxes that dotted Toronto. More than 30 "planter interventions" were created by a group of 17 Toronto based artists, designers, gardeners and urbanites within a 24-hour period in 2011.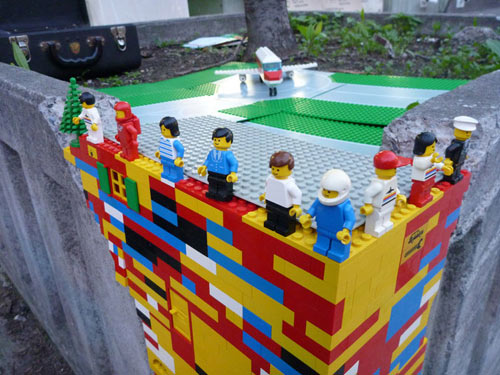 All of the solutions were cool, but my favorites are the Lego airport planter by Martin Reis and the Tire Swing / "Great Canadian (Fake) Swimming Hole" planter by Bentley Ball.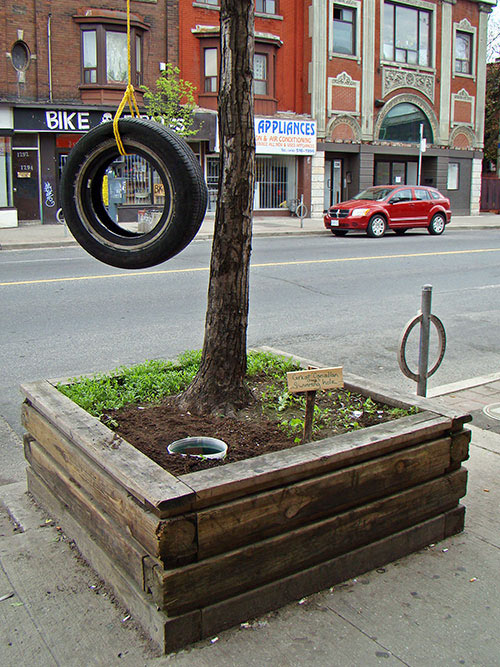 Wanna bet that the Adultitis levels of passersby went down after this project? Guaranteed.
Our world is aching for silliness. We could use a bit more mirth. I know I could.
You don't need to be a designer from Toronto to do your part. I bet your cubicle, desk, refrigerator, or front yard could use a bit more whimsy.
I bet a few Legos, a sheet of stickers, a couple of googly eyes, or some action figures would be a good start.
I bet Adultitis doesn't want you to read this post.