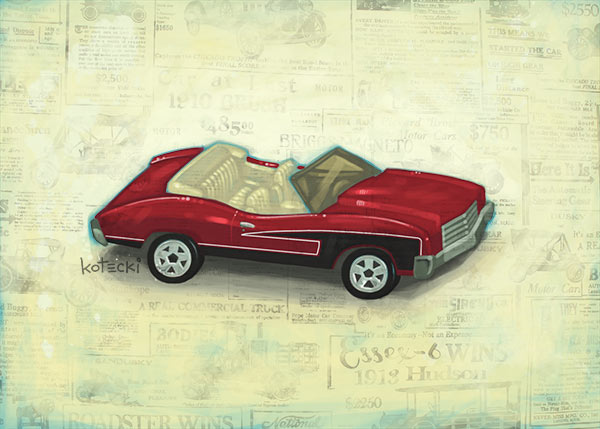 During childhood, we tend to collect two things: toys and memories.
When I was a kid, I collected toys like Star Wars action figures, baseball cards, and Nintendo games. But I also collected neat memories of building snow forts in the front yard, picking strawberries at my Grandma's house, and weekend getaways to the Holidome (with its glorious indoor pool).
Toys can be sold on Ebay for cash money — sometimes a lot of it — but memories? Those are priceless.
Interestingly, it doesn't change all that much when we get older; we're still collecting toys and memories.
Our toys are more expensive now: custom-built homes, iPads, designer shoes, Kitchenaid mixers, big screen TVs, sports cars, etc. But the memories — the things like Pajama Runs, Barbarian Spaghetti dinners, and surprise weekend trips to an indoor waterpark — they're still as priceless as ever.
Turns out that the happiest people in the world spend their money on memories rather than toys.
I am fascinated by a concept put forth by Laura Vanderkam in her book, All The Money In The World. Using the amount of money typically spent on fancy engagement rings and weddings, Laura calculates how many date nights, bouquets of flowers, and hours of babysitting and housecleaning that money could buy over several years. She argues that these things would create more long term happiness and serve a couple better than a big ring and wedding.
We can use our time and money to collect toys or memories. We can do a little of both, sure, but for best results, make sure you're being intentional about it.
I'll leave you with a great quote from Laura: "Life is basically one giant memory. Creating good ones is a good use of cash."
Indeed.