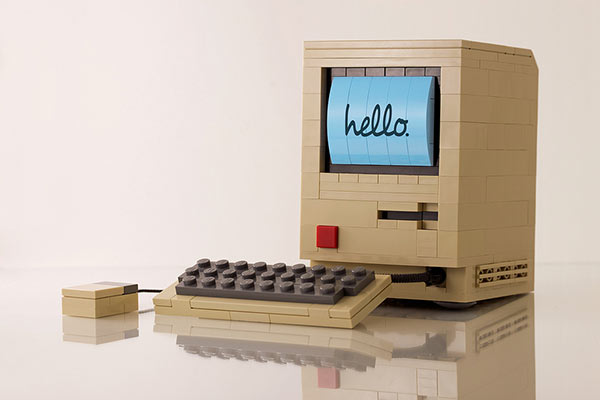 • Chris McVeigh makes amazing Lego versions of old technology (Atari 2600, Nintendo, Polaroid camera, etc.) You can buy them on his site, or download the plans for free and build them yourself!
• They finally did it! You can now put your instagram photos on marshmallows. Just because.
• Tara Winner and The National Museum of Play bring us the history of Bingo. Did you know it used to be called "Beano?"
• Try out this 30 second habit with a lifelong impact, shared by Robyn Scott. Somewhat reminiscent of the memory lists I like to create after vacations and big life moments.
• The Peddler's Creamery hires cyclists to peddle a stationary bike at a consistent pace to help make the ice cream they sell in small batches. Andy Sernovitz asks, "You're already making it — why not make it remarkably?" A good question for us all.
• There's still time to play Show & Tell with us for a chance to win some fun prizes. Details here.
• Our friend Ryan has a Kickstarter going. He's trying to publish a sweet children's book about how being different is awesome. Oh yeah, and he was born with just one hand.
Finally, some posts from around here you may have missed:
• Who's Up for an Ugly Dinner?
• Meet Noelle Tetzlaff
• How Does the Fox Read?