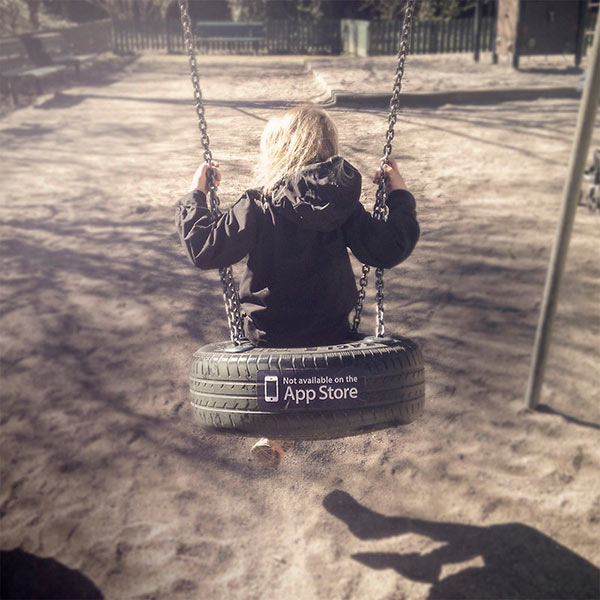 • These days, it would seem like there really is an app for everything. I love love LOVE these stickers that remind us…not quite. You can buy some or make your own here!
• Who knew that old thrift store landscape paintings could go from blah to brilliant, just by adding a monster here and there?
• The only thing better than a grilled cheese sandwich is a grilled cheese sandwich delivered by parachute.
• Seth Godin reminds us that no is essential. I will add that it's not just for work, but for creating an awesome story as well. You'll never achieve the work life balance you crave without a healthy dose of no's.
• It's true: everything is magical at Disney World. Including the work done by the custodians.
Finally, some posts from around here you may have missed:
• Adultitis Antidote #3: Barbarian Spaghetti
• 27 ways to stomp out spring stress
• How to win the war against Adultitis at work