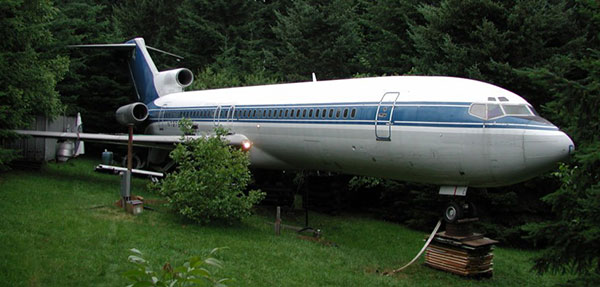 • Engineer Bruce Campbell bought a retired Boeing 727 and spent several years turning it into his home. It's got electricity, a shower, and a kitchen. Plus, his website has a how-to guide on making your own. (Hat tip to Colossal.)
• 33 Activities Under $10 That Will Keep Your Kids Busy All Summer
• Here is a fantastically whimsical way to manage all of those cables for your electronic devices using some LEGO friends.
• Check out these neat custom-engraved rolling pins to cheer up your cookies. Love the robot one!
• Here are 18 photos to remind you that growing old is inevitable, but growing up is optional. (My favorite is the group of people playing Super Mario Brothers on the side of a building.)
Finally, some posts from around here you may have missed:
• 20 Tiny Ways to Make Life More Amazing
• Father's Day Tips for Dads from Darth Vader
• Do you see weeds or wishes?