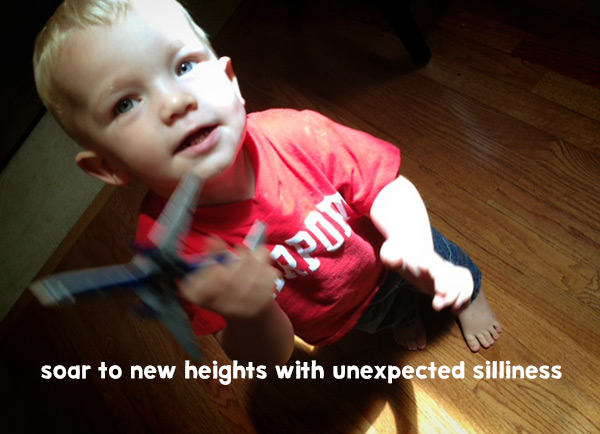 Southwest Airlines doesn't operate out of Madison. If it did, I'd be tempted to fly it, mostly because of their reputation for having Adultitis-free flight attendants. I don't even know how accurate that reputation is anymore, but it was refreshing to get a taste of how I perceive it to be on a recent Delta flight.
We were greeted by an enthusiastic (but not annoyingly so) young man who said, "I'm Ryan and I'm your MC on this one hour and twenty minute flight of aviation excitement!"
Accustomed to airline announcements sounding like they're being delivered by Charlie Brown's teacher, my ears perked up. As he went though the standard list of safety regulations, he playfully called out some of the inherent ridiculousness: "Now for the tricky part. To fasten your already-fastened seat belts…"
He even included some audience participation. "I'm assisted today by Courtney, who was recently named flight attendant of the YEAR. Let's have a round of applause for Courtney!" To which the entire flight broke out into applause for a woman who, judging by her reaction, had NOT in fact been named flight attendant of the year.
He finished his short but entertaining spiel by saying, "If there is anything we can do to make your dreams come true, please press the green call button and Courtney will most likely be able to assist you. I, on the other hand, am not capable of such things."
Over the years, Southwest has emphasized fun by making it part of the company culture. In short, they give employees permission to have fun. Ryan from Delta reminded me that it is not a rule that everyone else has to go through the prescribed pre-flight announcements sounding like a cyborg on its last battery cell.
So what does this have to do with you non-flight attendants out there?
While it would be great for every company to be wise to the benefits of fun, keep in mind that not giving permission is not the same as prohibition. Whether you are a flight attendant or an accountant or an administrative assistant, fun might not be an expressed part of the job description. But that doesn't mean it's banned. (If it is, you might want to find a new job.)
If you have a sense of humor, don't leave it at home. If you have boilerplate babble you have to repeat day in and day out, maybe you can take some cues from Ryan and add a little personality to the script. If you have some otherwise boring task that must be done, see if there is a way to intermingle some mirth.
Humor can make people more comfortable, more trusting, more forthcoming, and more amiable. If you think your clients, customers, students, or patients could be a little more of those things, don't wait for permission to make work more fun.
Soar to new heights with some unexpected silliness.