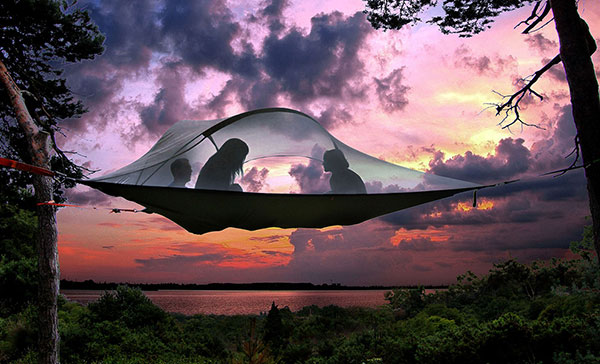 • I am not the camping type, but I do love me a good treehouse. The Tentsile Tree Tents were conceived as a treehouse that you can take with you anywhere. Me likey.
• Yes, give me the Tentsile and this water trampoline, and I'm ready to tackle the Great Outdoors. (via SwissMiss)
• Kaleidoscape Play Studio is a place where random play and art collide. It's in Anchorage Alaska, and I sure would like to visit sometime.
• I learned about the project #100HappyDays from my friend Lizzy. I've said before that every day is a holiday, it's just that most days, what to celebrate is up to you. This is a neat and easy way to record and remember your daily celebrations.
• This is a fascinating video that compares just how similar Michael Jordan and Kobe Bryant are in their playing styles. Eerily similar, in fact. Here's what I think is interesting. Maybe the fact that I grew up a Bulls fan makes me biased, but I always felt that as GREAT as Kobe Bryant is, he was always just a shade behind His Airness. He seems more like Jordan 2.0 than a true original. I stand by this: nothing beats an original.
Finally, some posts from around here you may have missed:
• Thou shalt repeat airplane safety instructions as if thy were a robot low on batteries
• 9 nuggets for non-speakers from the National Speakers Convention
• Family has nerve to eat banana splits – for dinner!