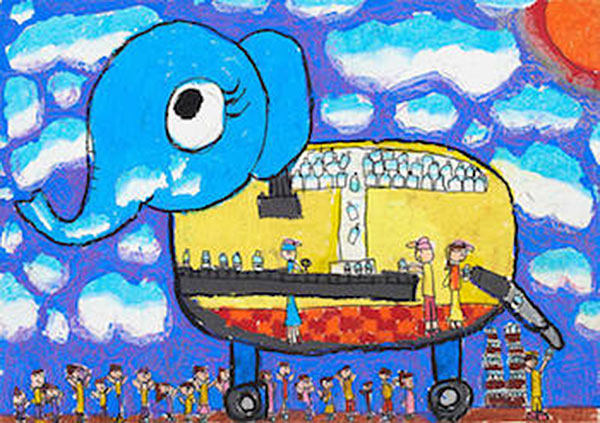 • If you were to imagine a completely new concept car, would you ever in a million years think up a submarine car with angelic wings/fins, a brain-shaped car that combats illness in the human body, or an elephant car that bottles water from the clouds? This is why kids are awesome.
• A fun a whimsical bus stop.
• I love people who take sidewalk chalk drawing to a whole new level. Check out this great stuff from David Zinn.
• This is a spectacular little story about unsexy fruits and vegetables, and a brilliant idea to elevate them to rock star status and limit food waste.
• You can now finally own and wear Marty McFly's futuristic shoes.
Finally, some posts from around here you may have missed:
• Thou Shalt Not Let Thine Princess Dress Get Wet
• Meet Sheri Holton
• How to Ward Off Your "I Wish I Wouldas"