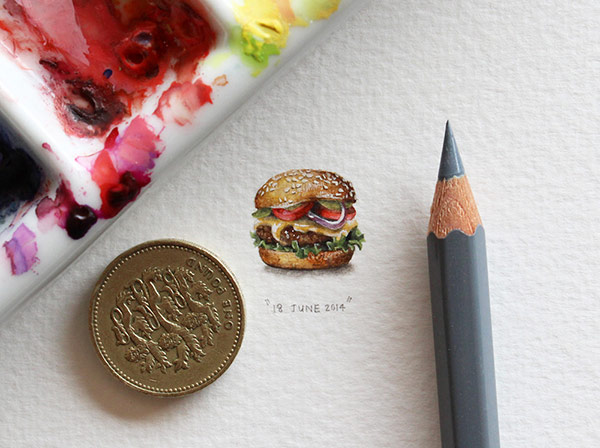 • I'm not sure how she does it, but these "Postcards for Ants," a 365-day miniature painting project by Lorraine Loots, are amazing!
• As a big fan of silly mustaches, I'm also a big fan of Mister Mellow's stick-on mustaches.
• It seems like adults are always trying to figure out new ways to ruin everything. I enjoyed the article Trees don't need warning labels. Adults need to relax by Katherine Martinko. My favorite line: "What people should be more worried about is what kind of children we're raising when risk is so carefully edited out of their lives."
• My book publisher has its home in New York City's famous Flatiron Building. Here's a neat pic of its construction.
• I mentioned David Zinn in a recent edition of Saturday Morning Sprinkles, but man, I just really love his quirky sidewalk drawings.
Finally, some posts from around here you may have missed:
• Thou Shalt Not Sulk
• The 15 Most Powerful Adultitis Antidotes on the Face of the Earth
• How to Be Really Famous (In a Way That Matters)