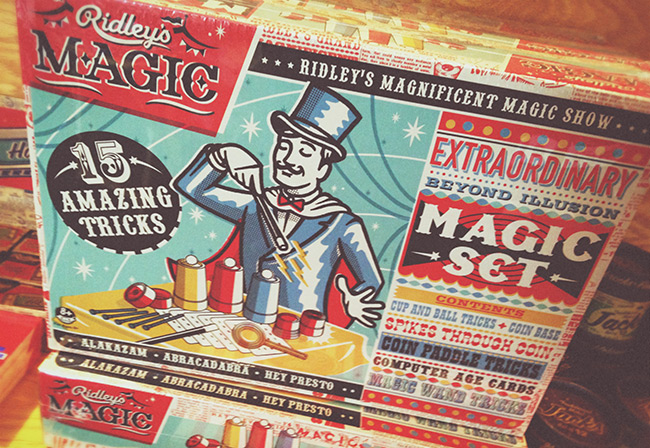 As I wrote about in Penguins Can't Fly, I am not a natural-born rule breaker. This may come as a surprise coming from someone who wrote a book about breaking rules.
The obvious question is, "How did you go from being a shy boy who was afraid of new situations and spent an eternity in swimming lessons to a guy who makes a living speaking in public about breaking rules?"
For years, I've tried to come up with a compelling answer. After all, it seems like some sort of magic was involved.
I would often point to a moment when I imagined myself as an 80-year-old guy looking back on my life and wondering, "what if?" And yes, that was when I started to consider that the fear of regret might be more powerful than the fear of trying something new.
Other times, I'd give credit to a retreat I attended after high school that had a profound impact on me. As monumental as that experience was, it doesn't fully explain the shy-kid-to-speaker transformation.
The truth is, there wasn't one magic moment that instantly turned me from a timid rule follower into an artist who speaks to strangers for a living and wrote a book about breaking rules.
I was always frustrated that I didn't have a better story to tell than the boring one that included hard work, persistence, and a lot of help from others.
But then one day, my friend Kelly reminded me that Damascus moments are rare. The Biblical story of Saul experiencing a divine intervention on his road trip to Damascus that included being blinded, getting knocked off his horse, and having scales fall from his eyes, before totally turning his life around sure is memorable. Stories like that make great theater, but aren't very common.
Most of the time, change happens one choice at a time.
Yes, critical aha moments can alter our course (like the retreat did for me), but most of the transformation from who we are to who we want to be can be accomplished though tinkering; little experiments where we try new things, push our limits, and spend time breathing the air just outside our comfort zone.
I noticed that every time I took a tiny step beyond my comfort zone, it grew. And I was excited to discover that it would stay that new size, forever, or until I nudged it slightly larger again.
Little steps — even the backwards and sideways ones — add up to make a difference.
Where do you want to go? Who do you want become? What do you want your life to look like five years from right now? Stop looking for a magic wand. Take a little step, and then another little step, and another.
Trust me. After enough little steps, the difference between who you've become compared to who you used to be will seem a lot like magic.