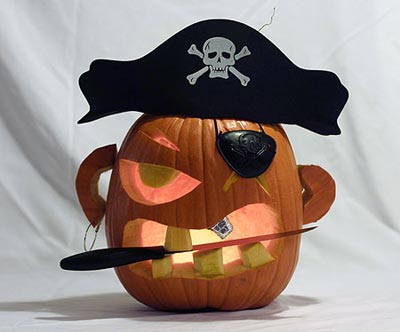 Kim and Lucy and I recently visited an awesome local pumpkin patch. We enjoyed a hayride pulled by two strong horses and scouted for the perfect pumpkin. After spotting "the one," I managed to pull it free from the vine, allowing myself to feel like the manly man I am normally not.
It's been sitting by our front door and will soon undergo the knife in order to transform from humble pumpkin into awe-inspiring jack-o-lantern. The awe-inspiring part has been the challenge, as I've been thinking a lot about what direction the carving should take. I turned to the interwebs for some ideas and found some totally awesome works of art, including the piratey fellow above. They simultaneously inspire and intimidate me.
I figured I might as well share them here; they'll probably do the same for you.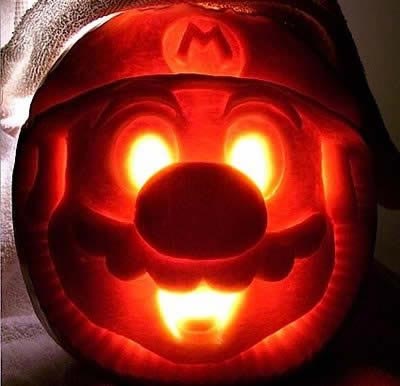 Ah, good old Mario. Reminds me of the best video game theme song of all time.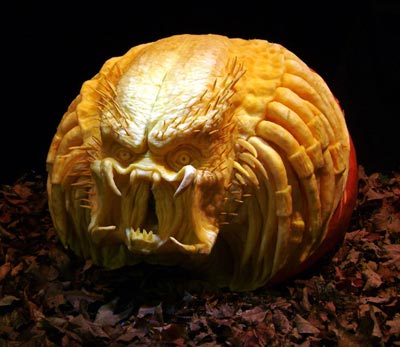 This one is crazy ridiculous. And scary. It fills me with the sudden urge to "run to the choppah!!!"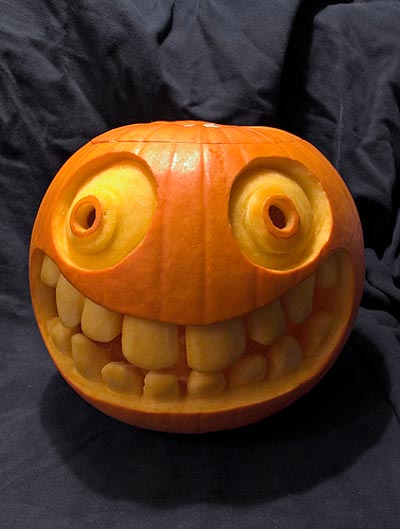 I love the personality of this one. I can't decide if he's happy or getting a colonoscopy.
I'm not sure what this means, but I have always been a sucker for cannibal jack-o-lanterns. These next few are some of the best…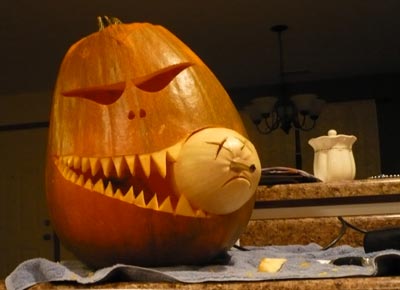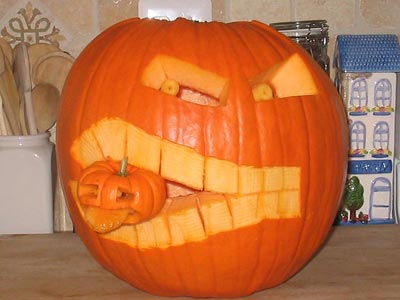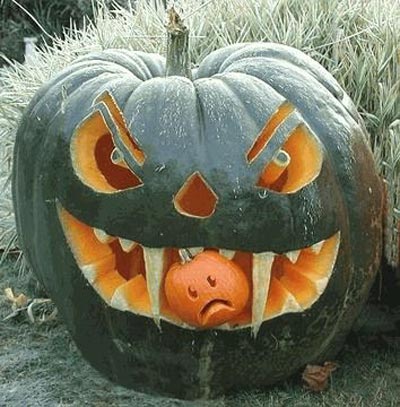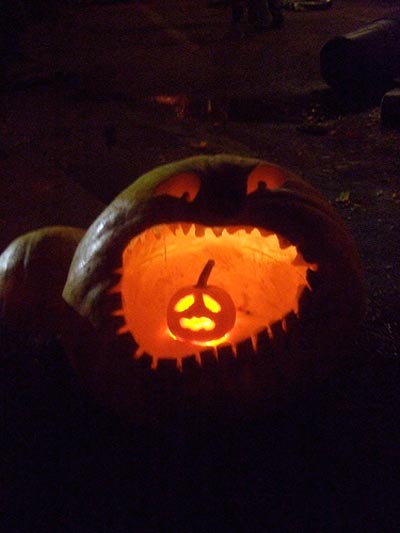 Everything is always more fun with a few muppets thrown in…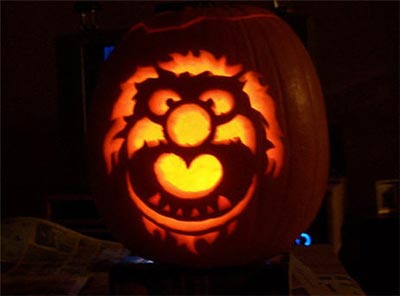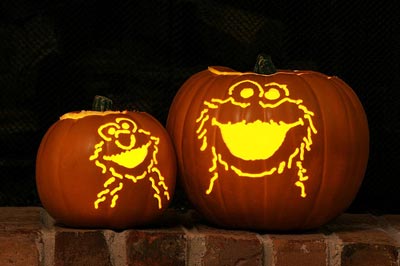 A classic black cat…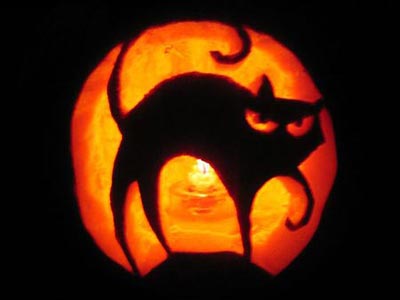 …to go along with a famous white one.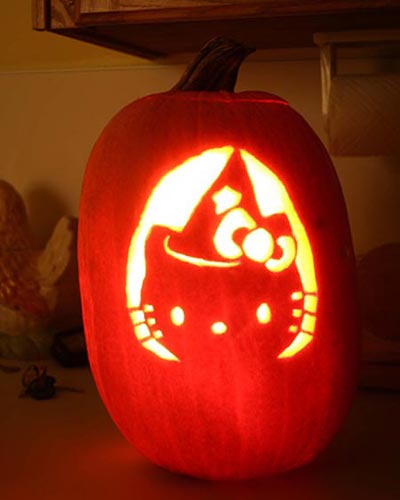 The force is with these pumpkins…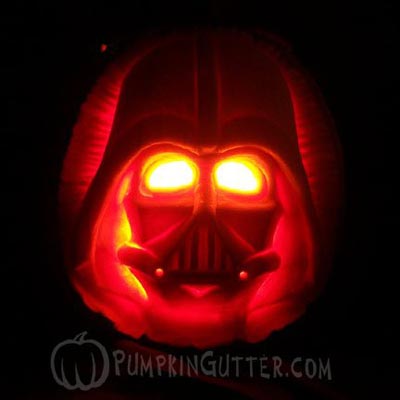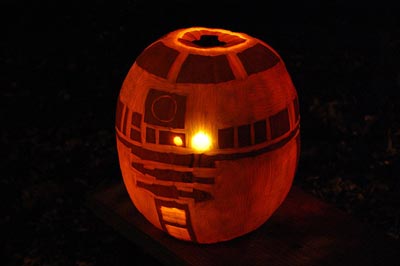 This is your run-of-the-mill pumpkin posing as a hamburger. (Note the pumpkin seeds posing as sesame seeds, too!)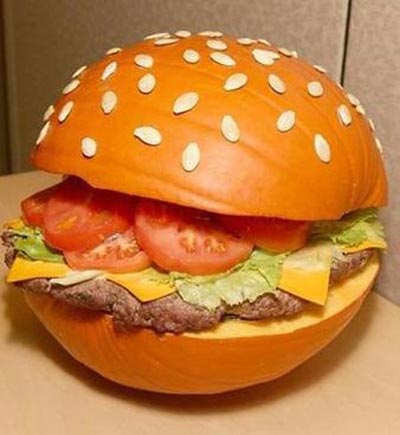 A few Disney and Pixar inspired gems…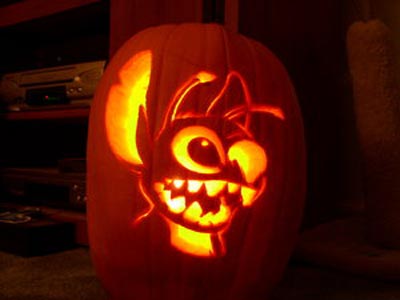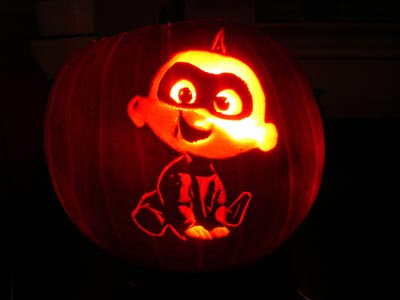 The little boy in me is always fascinated by the puking pumpkins…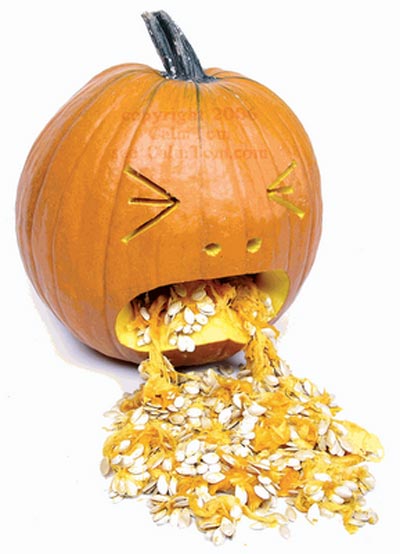 And the next few are just plain neat…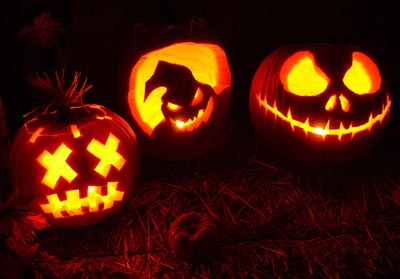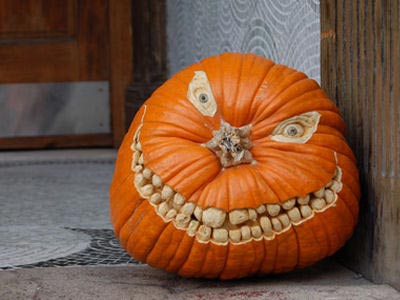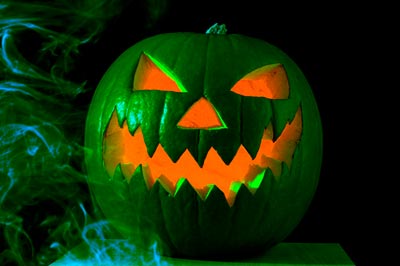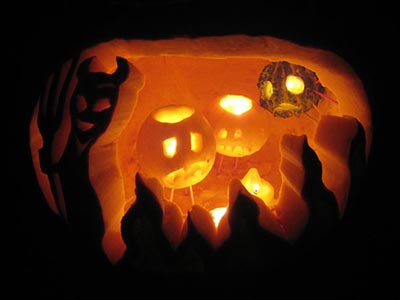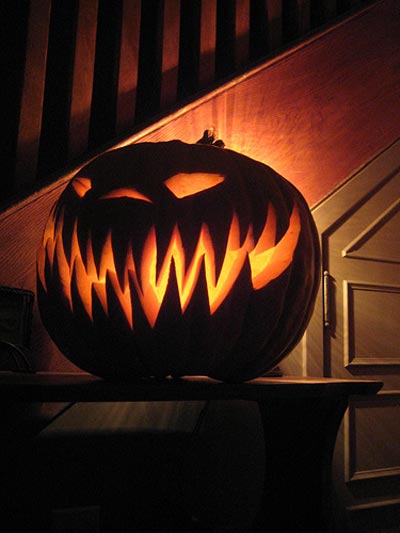 Fans of The Nightmare Before Christmas will surely appreciate this Jack Skellington.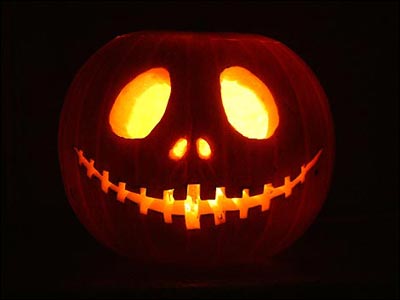 And finally, a pretty cool representation of one of the only truly Adultitis-free people I've ever seen, the incomparable Steve Irwin.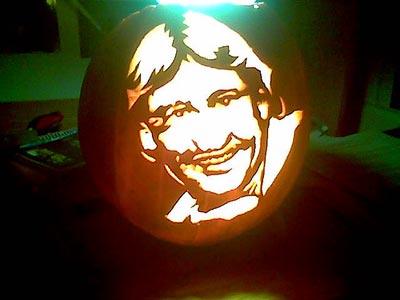 Sign up to receive our free newsletter to get regular reminders and tips for stressing less and having more fun. Consider it a well-deserved jolt of happiness for your inbox.