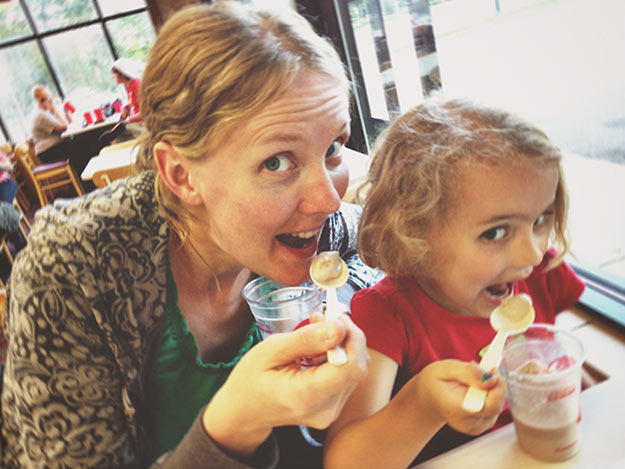 Egads, we've already sped past the middle of August, haven't we? In my role as a Professional Permission Granter, I feel that it's my duty to remind you that summer is almost over.
That being said, I encourage you to make an effort to make at least one more awesome memory before the door hits summer in the tooskus. One more big fling. One more crazy scene.
It doesn't have to be anything expensive, of course. A Frosty run to Wendy's could fill the bill. Especially if you're wearing your pajamas. Or you take a new friend. Or you order in a fake accent. Or all of the above.
In case you're really stumped, here are six more ideas:
Now there are no excuses, as I've removed the hard "thinking" part and left in the fun, um, "fun-having" parts.
I have a friend who has twin girls, and as they grew up, she would remind herself to make the most of the passing time by saying, "I'll never have another second grade summer" or "I'll never have another fifth grade summer."
You could say the same about yourself. (Although I'm guessing you're not in fifth grade anymore.) Your summer next year will look different than your summer this year. You'll be older, of course. And so will your friends and family. But there may be people in your life or opportunities you have now that won't be around next summer.
Make the most of this one before it's too late.
Let us know in the comments what you're gonna do before the summer winds down!