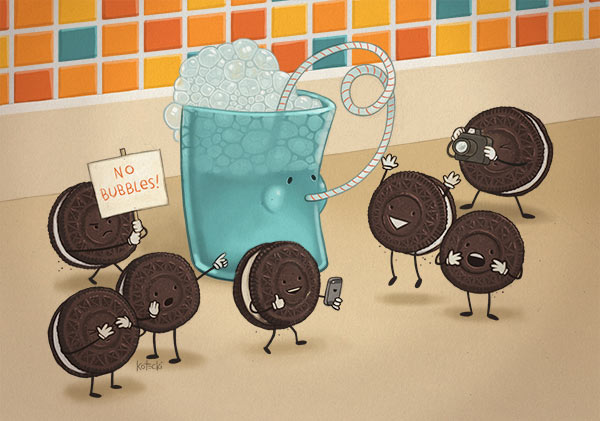 Remember senior pictures? After reading my post about princes dresses, a reader told me that her niece got some neat ones of her in her prom dress. In a lake. The settling sun glistened off the water as the skirt of her dress floated around her.
The first thing I thought of was how cool that sounded. My next thought was about how I never would have had the courage to do something like that in high school. (Although once I got to college, I did go to one of Kim's high school dances dressed as The Crow, so that's something.)
I suspect that many people would presume that the guy writing a book about the rules that don't exist would be a natural-born rule breaker.
But I'm not. When I was growing up, I did what my teachers told me. I colored inside the lines. I followed the rules. The main reason I got good grades was because I had a good short term memory and I was good at following instructions, which frankly, is pretty much all it takes. I was terrified of standing out or disappointing superiors.
I never tried smoking. I never got a tattoo. I never got sent to the principal's office or burned anything down. I did try and convince my mom to let me get lines shaved into the side of my head, but she wouldn't have it. Don't get me wrong, I was not a perfect kid. I exhibited more than my fair share of jerkiness during my high school years, to which my parents will happily attest.
What I am saying is that although there are certainly those people who emerge from the womb as non-conformist hell raisers, I was not one of them. And although they inspire me sometimes, there is not much I'm able to learn from them.
Most of us are not natural born rebels. But in order to create an awesome story, you have to get reasonably good at breaking rules.
How?
Practice.
I like to call it tinkering.
You don't have to be a natural born rule breaker. You don't have to be brave every single second of the day. And you don't have to be perfect. You just have to try little things here and there, letting go of the outcome.
Sometimes I'm too tired or lazy or afraid to break a rule that doesn't exist.
But the slow progress of seeing my comfort zone grow by practicing being just brave enough is kind of addicting. The more you do it, the better you get. You begin seeing the benefits and feeling the freedom that comes from unshackling yourself from Adultitis, one rusty link at a time. And you want more.
But although it gets easier, it's never easy.
Then again, living a great story never is.